Our Actions to Create Social Impact
Tree Line is committed to giving back to our local communities in meaningful ways. Our work on social impact causes is at the core of our values where we seek to invest & develop in all that we do. It starts within the communities we work, and live in everyday.
Our Social Impact Mission
Tree Line remains committed to giving back to our local communities in meaningful ways.  It starts with giving our employees the time, support and resources to engage within our local communities.  Apple co-founder Steve Jobs once said, "it's really clear that the most precious resource we all have is time." In this vein, Tree Line has implemented a firm-wide program enabling our team to volunteer their time and talent to create a positive social impact in concert with non-profit organization partners.
Social Impact Work In Our Communities
COVID-19 Relief
At the onset of the pandemic, Tree Line and its employees made donations totaling $58,000 to COVID-19 relief efforts.  Non-profits were screened and ultimately five were selected on the basis that they could make an immediate impact on those impacted by the affects of COVID-19.
Seeing the measurable impact of the contributions inspired our employees to think creatively about how Tree Line could get more involved with supporting our communities directly.
Upward Bound
Tree Line partnered with Upward Bound programs in communities local to the firm's San Francisco and New York offices.  Upward Bound is a federally funded educational program, providing opportunities for high school students to succeed in their pre-collegiate academic performance and ultimately in their higher education pursuits.  Projects funded under the Upward Bound program serve the following groups: (i) high school students from low-income families, (ii) high school students from families in which neither parent holds a bachelor's degree, and (iii) high school students that have an academic need for Upward Bound services.  Each Upward Bound program serves a specific geographic area and specific high schools in that area.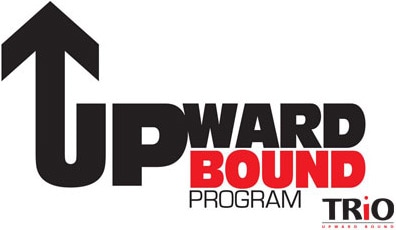 In light of ongoing public health concerns in certain geographies and more direct "stay at home" orders in others, it was clear that Tree Line needed to think creatively about how to effectively collaborate with Upward Bound and support students remotely until it is completely safe to meet in person.  From this logistical challenge, Tree Line's virtual mentorship program was born and launched with significant initial interest.  Over ten mentor-mentee relationships have already been established in January 2021!  The partnership with Upward Bound will allow Tree Line and its employees to engage with students at an inflection point in their lives to provide guidance, build meaningful mentor-mentee relationships with young talent, and offer mentees with perspectives on successful career / college options. Through this mentorship, Tree Line hopes to deliver value to traditionally under-served and underrepresented students.
As the world continues to normalize in the shadow of the COVID-19 pandemic, Tree Line will seek out additional social impact initiatives to commit resources to, including Upward Bound affiliated career fairs and workshops, internship and work-study offerings, and direct partnerships with other non-profit organizations.  We remain excited as a young, growing and dynamic firm as our work has just begun.
As the extraordinary impact of the COVID-19 pandemic continues to unfold, Tree Line Capital Partners stands with its local communities to deliver real-time aid and relief to those most vulnerable and underserved.